GPS Guide – December 24, 2018
DO NOT BE AFRAID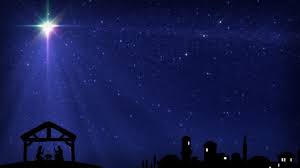 Monday
This Christmas Eve, I would like to invite you to go to: https://www.whychristmas.com/christmasstory/.
On this website, you will find an easy to read version of the Christmas story. Take a moment to sit with your family and read this story to them. On Christmas eve, for many generations, Christians have gathered around and told their children the story of Jesus' birth. Continue this tradition of remembering the reason we celebrate Christmas together.
Prayer: Holy God, thank you for sending your Son Jesus in the form of a vulnerable, innocent baby. Help us to remember why we celebrate Christmas. Amen.