New Sermon Series
Sundays, 10:15 AM, September 19th – October 17th 

Sometimes it feels like everything is broken, but it does not have to feel that way. God loves to heal, repair, and put things back together. Beginning September 19th we will be doing a new sermon series and big event called "Putting it Back Together."  We hope you will join us!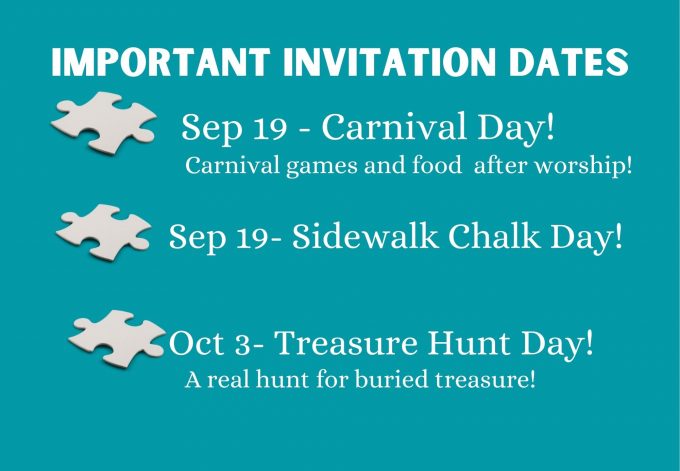 For the first 3 weeks of the series we are doing 3 fun events to give you an opportunity to invite your friends.  September 19th will be carnival day, where we will have carnival food and games. (Shhh! ~ There'll be a dunk tank to "dunk the Pastor")  September 26th will be sidewalk chalk day so the kids will have chance to let their creativity run wild.  October 3rd will be treasure hunt day where the kids will have a chance to dig for real buried treasure.  We're very excited so we hope you will invite your friends and neighbors to join us.