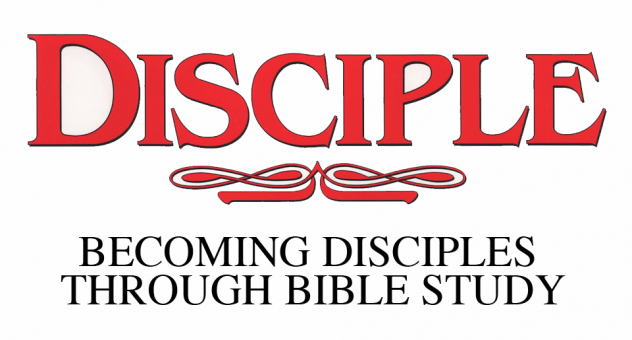 ---
Disciple Bible Study is a 24 week life and faith transforming experience. This is your chance to finally begin to understand the books of the Bible, how those books fit together, and what the scripture has to teach us about being disciples of Christ. This study will give you a great baseline understanding of the scriptures. You will learn about the authorship and dates of various books of the Bible, as well as receive essential messages from God to us. As a bonus there is a program for teenagers (Disciple Youth) that will run simultaneously each week. Don't miss this chance to grow leaps and bounds in your faith. Scroll down and sign up below!
You haven't missed out! This year with so much excitement to participate in this course, and by request, we are starting an additional group to fit into your schedule!
NEW GROUP STARTS END OF JANUARY 2020! REGISTER ONLINE TODAY!
When: Sunday afternoons, starting soon, (24 consecutive weeks, excluding occasional holiday or school break weeks)
Where: Connect UMC
Material Cost: (Adults Disciple 1 only) $32.00 per person (for Old Testament & New Testament workbooks) / Youth class materials will be provided in class
---
Disciple 1
Disciple 1 provides a foundational overview of the Bible. Beginning with Genesis and continuing through Revelation, group members will read approximately 80% of the Bible in this 24 week study. Disciple 1 is great for those at any place in their faith journey. Class is geared for Adults.
Cost of books is $32.00 per set. Please call or email Pastor Adam Ricks if you are interested in participating in this course so he may collect funds & pre-order books. If you can not afford the books, do not let this keep you from registering! Pastor Ricks will work confidentially with you on this.
Child care can be provided (newborn to up to 5th grade) if needed. Please advise if you will need, so we may make arrangements.
---
Youth Disciple
In this youth version of Disciple 1, your youth will follow along with the disciple 1 bible study with an emphasis on how to apply its teachings to their everyday life. What does it mean to follow God in their individual setting? Why is scripture so important for someone their age? They will answer these questions and many more in this exciting class. No books to buy for Youth Class, materials will be provided each week. Open to all boy and girls currently enrolled in grades 6th through 12th.
---