COMPLETED. THANK YOU TO ALL WHO PROVIDED BACKPACKS AND VOLUNTEERED TO HELP IN THIS EVENT!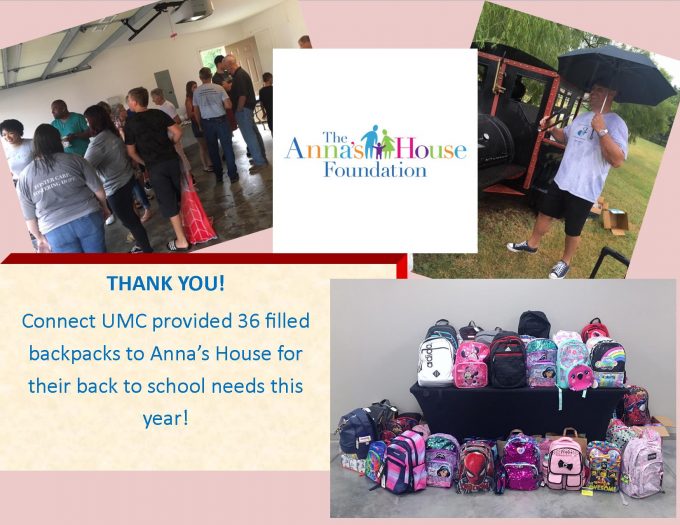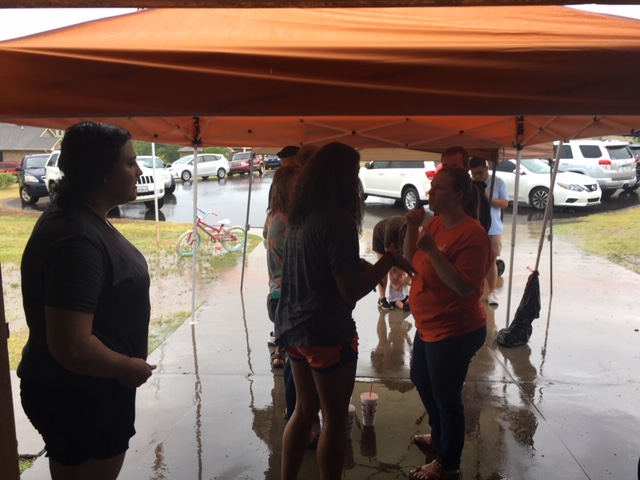 Anna's House – Back to School Bash & Backpack Drive
What: Back to school backpack drive and party for foster children and families. Connect members will buy backpack for specific age child and fill with school supplies (list provided). Great opportunity for families to joyfully provide to a child with fresh start for new school year. After backpacks have been filled and returned, Connect volunteers will host a cookout at Anna's House to distribute them to the children.
BACKPACK DRIVE TIMELINES:
July 7th, 2019: Cards with children's names, grade, and supply lists provided.
July 28th, 2019: Filled backpacks returned to church by this date. (Backpacks will be delivered to Anna's House during August 3rd Back to School Bash & Cookout. Details below)
BACK TO SCHOOL BASH:
When: Saturday August 3rd, 2019
Where: Anna's House Luther Community Compound
What: Delivery of filled backpack's and host community cookout. A playground and splash pad will be available for children.
Who: Anna's House Foundation. Website: www.annashousefoundation.org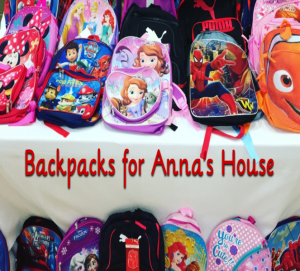 Connect UMC Mission Project Leader: Kaitlin Austin