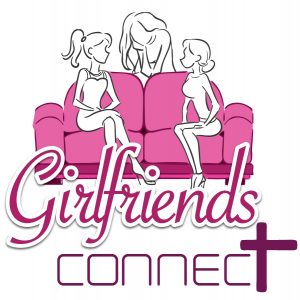 OUR MISSION:
Build friendships, encourage women in spiritual growth and reach out to the women in our church family and community with the love of Jesus.
OUR PURPOSE:
Build Friendships:

through our monthly get-together as we get to know each other
through church events with our families
through missions, social events and retreats
through social media as we encourage and support

Encourage:

by lifting each other up through prayers and acts of service
by becoming a prayer chain so we can lift each other during times of need and in times of joy.
by becoming the nurturing ministry of the church – providing meals to families during difficult times.
though devotionals and bible studies

Reach Out:

by supporting the other ministries of our church.
by supporting and reaching out into our local communities.
To join us or find out more information, please contact us on our group's Facebook page at Girlfriends Connect or via email info@connectumc.org.
TENTATIVE 2019 SCHEDULE:
February 8th – Dinner at Interurban in Edmond at 6:30pm
March 8th – Project Linus Knot Blankets. Our women's volunteer project. Dinner of pizza and refreshments served while we socialize and knot the blankets for this charity. 6:30pm – ?? at the church
April – TBD – Movies to see "Breakthrough" – movie released 4/17
May 11th – Brunch at Inspirations Tea Room – time TBD but around 9:30
June – Painting Night -Details to come soon – cost approx $25
July 10th (Wednesday) Bowling at Showbiz in Edmond approx $10
August 8th – movie night at the church
September – Volunteer project – info TBD
October 18th – Dinner and Fellowship at Alfredo's
November 15th (Friday) – "Friendsgiving" at Connect – 6:30 pm- Turkey provided so bring side or dessert to share
December 15th (Sunday) – Christmas Caroling and Party with Ornament Exchange Sunday 15th at pm. The Party/Ornament will be at the church after caroling.
Schedule will be updated as final details made, but for most up to date schedule, get connected with groups Facebook page or private Messenger group.