ONLINE WORSHIP / HOME BIBLE STUDY FOR YOUR CHILDREN
We have created an online lesson plan/activity page for you to study/share with your children, updated weekly, during this time of home worship. You can do all items on Sunday, or choose to break into smaller sections done each day during the week. Whatever works best for your little ones and you as their parent, teacher, guide in leading them to Christ.
CONNECT KIDS – ONLINE (click here for link to page)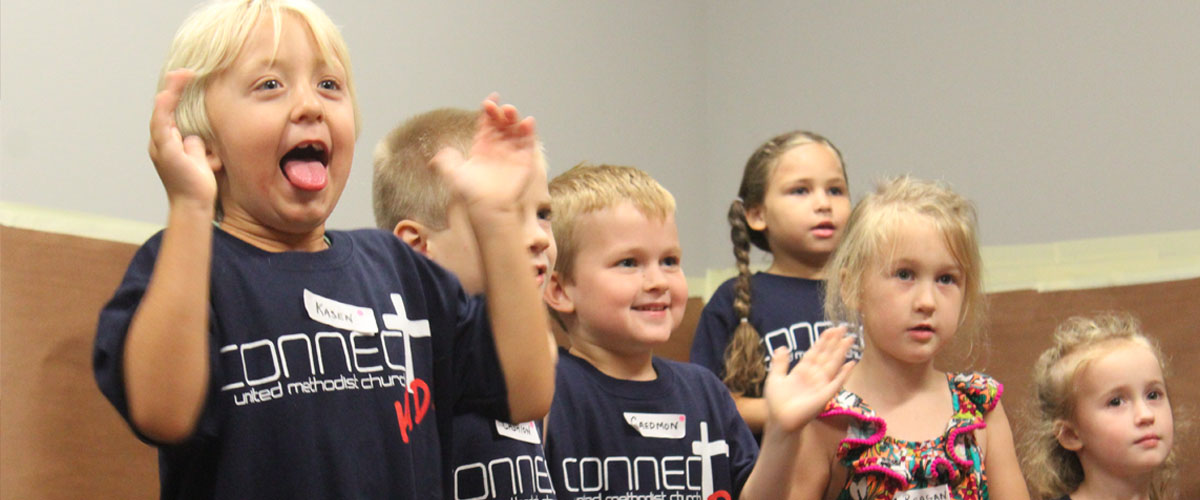 Jesus said, "Let the little children come to me, and do not hinder them, for the kingdom of heaven belongs to such as these." Mathew 19:14
Each Sunday morning we offer special children's programing during the sermon. At the beginning of each worship service the children are dismissed to participate in interactive children's learning using professionally developed curriculum. Our teachers are specifically trained and equipped to teach to a variety of learning styles and across age groups. After the sermon is finished the children return to the sanctuary to participate in Holy Communion. Children's lesson plans typically follow the same theme as the adult worship, enabling families to facilitate conversation after the service has ended.
Our nursery is also available every Sunday for children 3 years and younger. All people who work with children submit to a background check and interview.